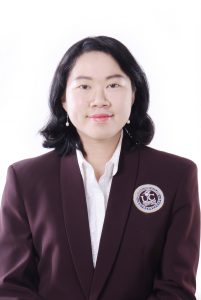 Paulina is a lecturer and entrepreneur who loves design, nature and travelling. Graduated from KvB Institute of Technology Sydney and University of New South Wales Australia, Paulina continued her journey to Tokyo, Shanghai, Singapore and Jakarta to gain work experience in advertising and commodity trading industry.
Paulina is also the founder and creative director of Conseva which sells scarves, fabrics, and stationery. Conseva was chosen as one of 100 finalists in blibli.com start up competition in 2017 and selected by Tokopedia to join Maker Fest Bazar in Surabaya 2018. Conseva has also exported its products to USA, Australia, Singapore, and Brunei Darussalam.
As a person who loves nature, Paulina aspires to use more of eco-friendly materials for her brand Conseva and to collaborate with like-minded people including students to create a meaningful project in raising environmental awareness.