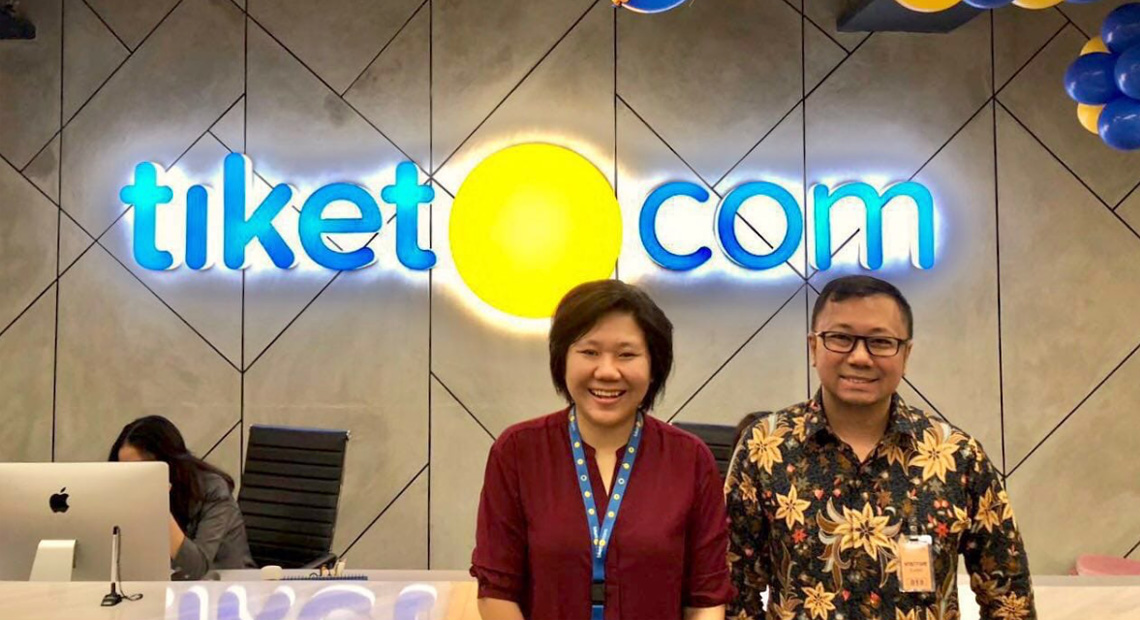 Tanggap dan Cepat Beradaptasi Berbuah Sukses
Maria Tjahjadi yang lebih akrab dipanggil Maria ini adalah alumni dari Program Studi Information System for Business (ISB) yang sekarang menduduki posisi Vice of Data Tiket.com. Sebelumnya Maria menjabat sebagai Data Warehouse Lead di Tokopedia. Setelah lulus dari Universitas Ciputra, Maria memutuskan untuk berkiprah menjadi seorang Intrapreneur. "Ilmu IT yang disertai ilmu penunjang yaitu entrepreneurship membantu dalam beradaptasi di dunia kerja sehingga saya mampu berpikir out of the box dan innovative. Saya mampu mempresentasikan ide-ide dan cakap berinteraksi dengan orang lain. Hal ini memegang peran penting dalam perjalanan karir saya", jelas Maria.
Dalam waktu singkat Maria mendapatkan promosi dan menduduki tempat-tempat yang strategis pada perusahaan-perusahaan tempat dia bekerja. "Satu hal yang tidak pernah saya lupakan saat belajar di UC yaitu dimana mahasiswa IT dipersiapkan untuk siap beradaptasi dengan perubahan dan dinamika di dunia IT. Hal ini membantu saya untuk bisa tanggap dan cepat dalam beradaptasi dengan ilmu dan teknologi terbaru," tuturnya.
Secara singkat inilah perjalanan karir seorang Maria Tjahjadi sebagai berikut Technical Writer di Balicamp, Business Analyst di Anabatic, System Analyst di Suffer girl, BI Consultant di Optus Solution, Data Architect di Teradata, Data Warehouse Lead di Tokopedia, Vice of Data di Tiket.com