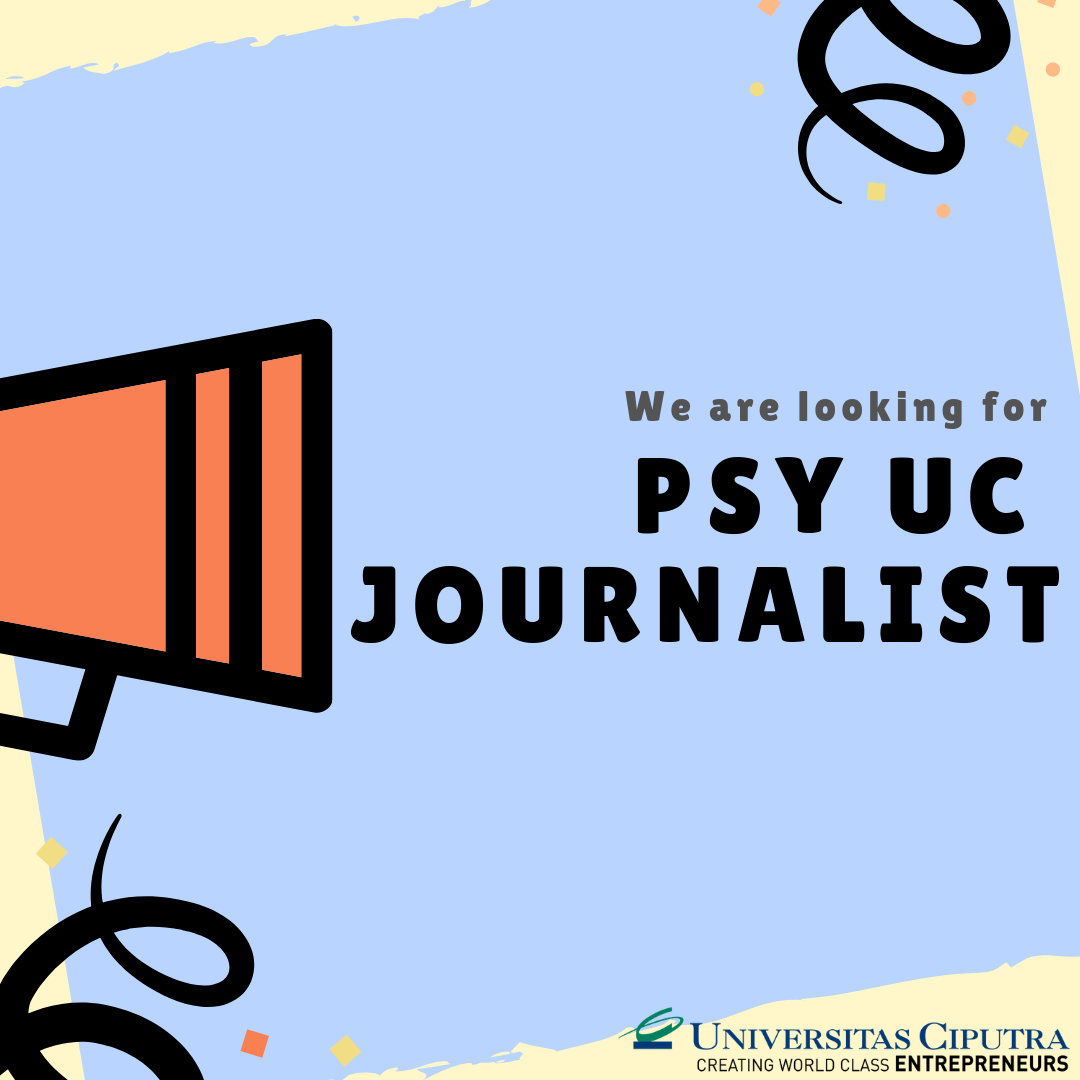 OPEN RECRUITMENT: PSY UC Journalist
Yang ditunggu-tunggu akhirnya tiba nih! PSY UC lagi buka lowongan untuk mahasiswa aktif PSY UC yang kepengen bergabung di jurnalis lho. Gimana sih cara daftar dan syarat-syaratnya? Cekidot!
Persyaratan :
Mahasiswa aktif PSY UC
Melampirkan CV terbaru
Menyertakan portofolio berupa artikel dengan topik seputar prestasi mahasiswa PSY UC atau tulisan bebas terkait dengan psikologi
Melampirkan alamat blog serta media sosial (Instagram, Facebook, Twitter, Blog)
Bersedia meluangkan waktu sekitar 4 jam seminggu untuk kegiatan jurnalis
Mampu bekerjasama dalam tim dengan baik
Manfaat :
Menambah pengalaman serta wawasan
Mengasah kemampuan di bidang tulis-menulis
Mengasah kemampuan di bidang pewartaan media
Fee
Please submit the required documents to cita.kusuma@ciputra.ac.id and rfildzah@student.ciputra.id  with subject "PSY UC Journalist Hunt" by February 15th before 3pm.
GOOD LUCK!
*For more information kindly contact Reyna through line ID reynaldafildzah