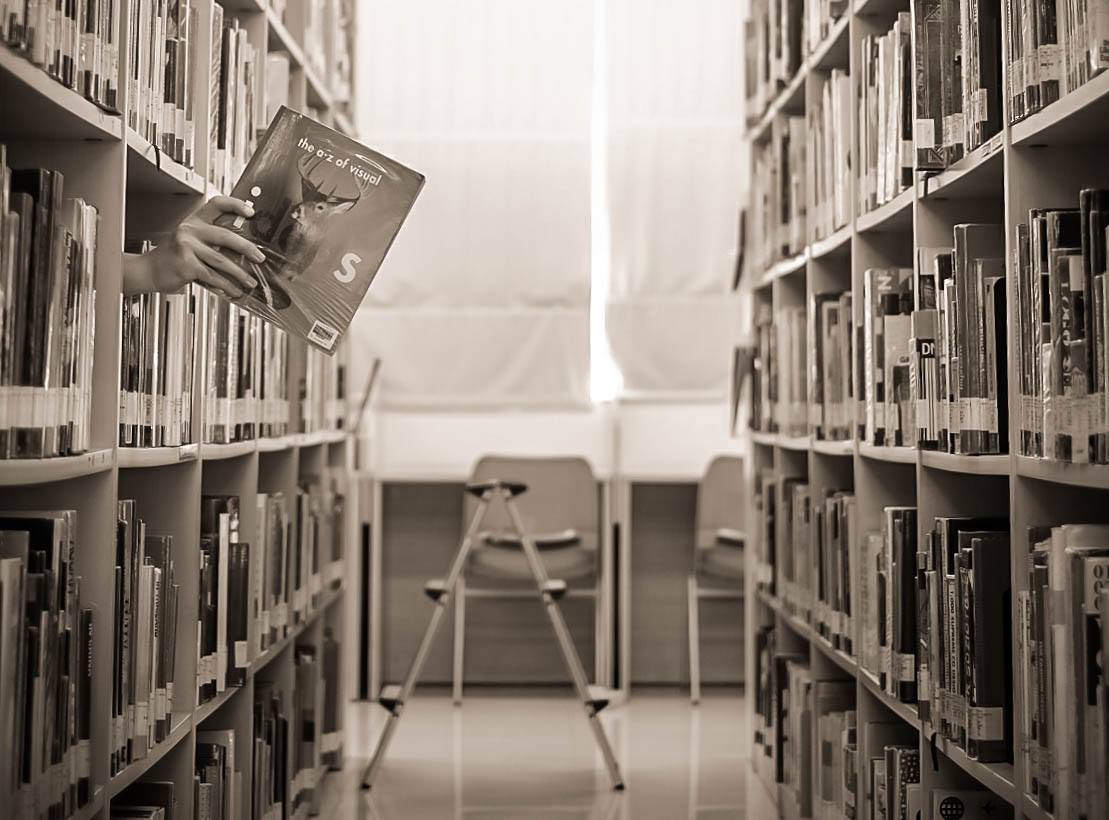 As a millenial, we all love technology. Namun tapa kita sadari kebebasan menggunakan teknologi untuk memudahkan aktivitas keseharian kita, mengakses informasi, dan kemudahan berkomunikasi serta mengekspresikan diri kita malah membuat kita melupakan banyak hal. Smartphone sangat sering berada di genggaman kita berjam-jam, bahkan bangun pagi bergegas mencari smartphone. Seharian kita melihat di media sosial, mengecek update kehidupan orang lain, bahkan sampai malam menjelang.
But we need to take a break. Remember, we could do more, reconnecting with important people around us, or as simple as treating ourselves with a good book from a good mind.
Here's some new collection from UC Library. Just for you.
Arsitektur Interior (INA)
#
DDC
Title
Author(s)
Publisher
1.
624.17
Structures
Schodek, Daniel L.; Bechthold, Martin
Pearson Education
2.
745.4090511
Design Anthropology : object cultures in transition
Clarke, Alison J.
Bloomsbury Publishing Plc
Desain Komunikasi Visual (VCD)
#
DDC
Title
Author(s)
Publisher
1.
741.6
Introduction To Graphic Design : a guide to thinking, process, and style
Sherin, Aaris
Bloomsbury Publishing Plc
Entrepreneurship (ENT)
#
DDC
Title
Author(s)
Publisher
1.
650.1
Your Life Your Legacy : panduan entrepreneur untuk menemukan potensi terbesar anda
Hamilton, Roger
BPK Gunung Mulia
2.
658.421071
Entrepreneurship Programs and The Modern University
Morris, Michael H.; Kuratko, Donald F.; Cornwall, Jeffrey R.
Edward Elgar Publishing Limited
International and Hospitality Tourism Business (HTB)
#
DDC
Title
Author(s)
Publisher
1.
791.5309598
Wayang Indonesia : a masterpiece of the oral and intangible heritage of humanity
Solichin
Yayasan Sena Wangi
International Business Management (IBM)
#
DDC
Title
Author(s)
Publisher
1.
338.092
60 Tahun Sahid Group Mengabdi untuk Negeri, Sukamdani & Juliah
Hubeis, Musa [et al.]
Pustaka Bisnis Indonesia – Bisnis Indonesia Intell
2.
658
Prosiding Conference on Management and Behavioral Studies (CMBS). Kamis, 27 Oktober 2016. Universitas Tarumanagara : prosiding bagian 2
Keni
Program Studi S1 Manajemen Bisnis Fakultas Ekonomi. Universitas Tarumanagara
Kedokteran (MED)
#
DDC
Title
Author(s)
Publisher
1.
344.041026
Hukum dan Dokter
Guwandi, J.
CV Sagung Seto
2.
362.1969003
Ensiklopedia Penyakit Infeksi : artropoda, bakteri, cacing, jamur, klamidia, protozoa, riketsia, virus
Soedarto
CV Sagung Seto
3.
363.2507114
Pedoman Praktis Ilmu Kedokteran Forensik : bagi praktisi hukum
Idries, Abdul Mun'im
CV Sagung Seto
4.
610.21
Statistika Kesehatan : bahan ajar mahasiswa kesehatan
Imron, Moch.
CV Sagung Seto
5.
614.4709598
Pedoman Imunisasi di Indonesia
Ranuh, Ig. N. Gde [el al.]
Satgas Imunisasi Ikatan Dokter Anak Indonesia
6.
616.075
Uji Klinis : landasan teori dan panduan praktis
Sastroasmoro, Sudigdo [et al.]
CV Sagung Seto
7.
616.8
Neurologi Dasar
Munir, Badrul
CV Sagung Seto
8.
616.96
Buku Ajar Parasitologi Kedokteran = Handbook of Medical Parasitology
Soedarto
CV Sagung Seto
9.
617.463
Teknik Operasi Sirkumsisi untuk Dokter dan Mahasiswa Kedokteran : panduan lengkap, sistematis, dan praktis
Hermana, Asep
CV Sagung Seto
10.
617.7
The will Eye Manual : office and emergency room diagnosis and treatment of eye disease
Bagheri, Nika {et al.]
Wolters Kluwer Health
11.
618.1
Ilmu Kandungan
Anwar, Mochamad
PT Bina Pustaka Sarwono Prawirohardjo
12.
618.8
Ilmu Bedah Kebidanan
Affandi, Biran
PT Bina Pustaka Sarwono Prawirohardjo
Library (LIB)
#
DDC
Title
Author(s)
Publisher
1.
025
Membangun Perpustakaan Modern
Sugiarto, Singgih [et al.]
Azyan Mitra Media
2.
027.7095982
Berubah atau Kalah : refleksi 40 tahun perjalanan perpustakaan Universitas Surabaya (1976-2016) menuju perpustakaan modern
Sugiarto, Singgih [et al.]
Azyan Mitra Media
3.
808.85
The World's Great Speeches
Ahuja, B. N.
Goodwill Publishing House
Marketing Communication (MCM)
#
DDC
Title
Author(s)
Publisher
1.
079.598
Media Power in Indonesia : oligarchs, citizens and the digital revolution
Tapsell, Ross
Rowman & Littlefield International Ltd.
2.
302.201
A First Look at Communication Theory
Griffin, Em; Ledbetter, Andrew; Sparks, Glenn
McGraw-Hill
3.
302.23
Media Audiences : effects, users, institutions, and power
Sage Publications, Inc.
4.
302.23
Media Literacy
Potter, W. James
Sage Publications, Inc.
5.
302.30285
Navigating New Media Networks : understanding and managing communication challenges in a networked society
McEwan, Breanna, 1981-
Lexington Books, a division of Rowman & Littlefiel
Teaching and Learning Center (TLC)
#
DDC
Title
Author(s)
Publisher
1.
372.6
The Book Whisperer : awakening the inner reader in every child
Miller, Donalyn
Jossey-Bass, a Wiley Imprint
Teknologi Pangan (FTO)
#
DDC
Title
Author(s)
Publisher
1.
641.1
The Science of Food
Gaman, P. M.; Sherrington, K. B.
Butterworth-Heinemann
2.
664.80521
Advances in Potato Chemistry and Technology
Singh, Jaspreet; Kaur, Lovedeep
Academic Press, an imprint of Elsevier
https://static.uc.ac.id/library/2019/05/UC-HORIZONTAL-LOGO-5cd3b05695e54.png
0
0
admin_library
https://static.uc.ac.id/library/2019/05/UC-HORIZONTAL-LOGO-5cd3b05695e54.png
admin_library
2019-03-31 15:13:09
2019-03-28 15:35:04
New Collection - April 2019