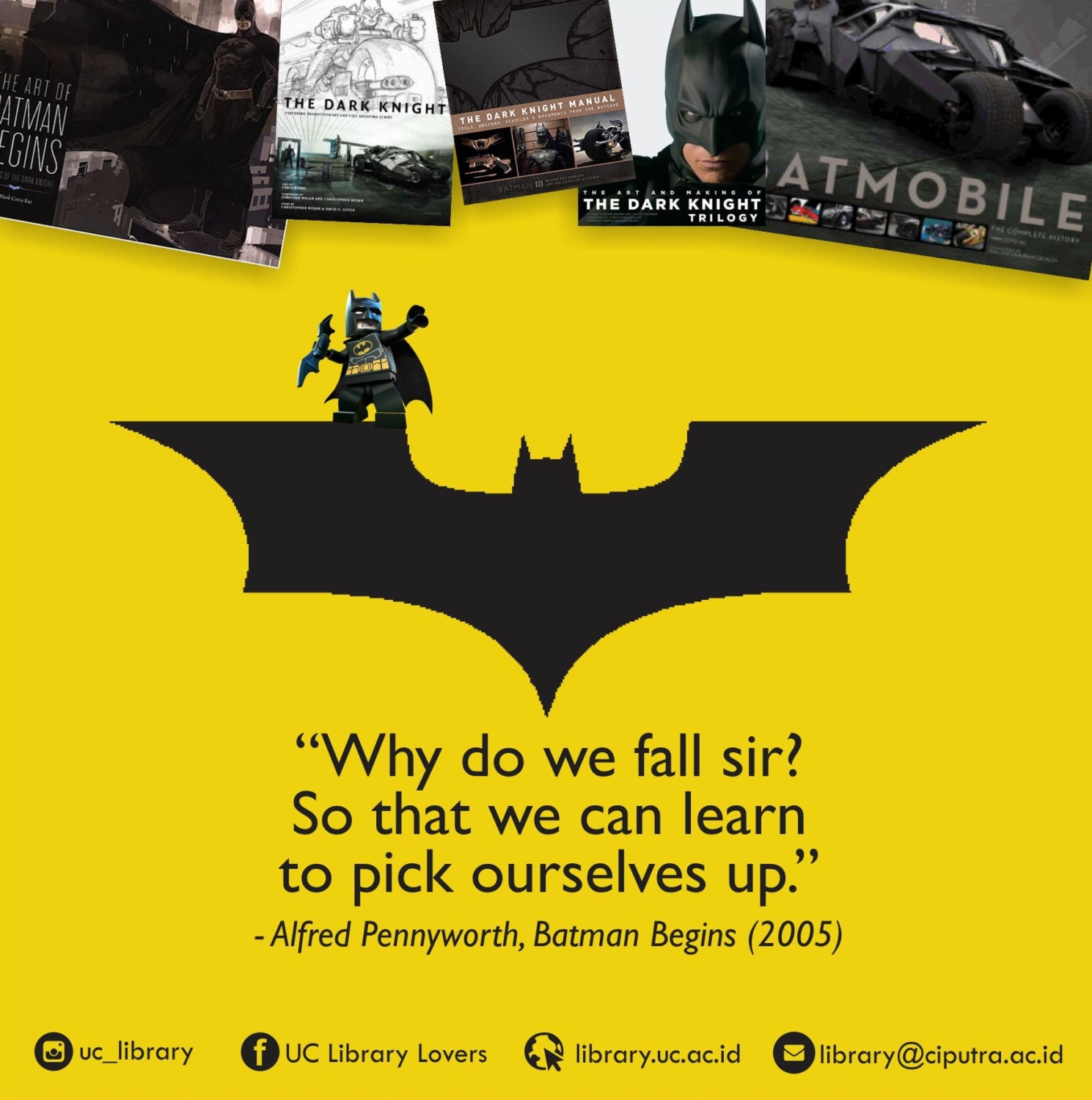 Saat ini telah beredar kabar bahwa film terbaru Batman telah menemukan pemeran terbarunya. Siapakah dia? Dia adalah Robert Pattinson yang terkenal semenjak membintangi film 'Twilight' saga. Disampaikan Variety, Jumat (31/5/2019), Warner Bros menyetujui dipilihnya Robert Pattinson sebagai sang manusia kelelawar ketimbang aktor-aktor lain pada hari itu juga.
Adaptasi layar perak terbaru dari tokoh superhero ksatria malam ini dikabarkan akan memulai shooting pada Januari 2020 di London direncanakan rilis pada 25 Juni 2021 mendatang. Sementara Robert Pattinson berperan sebagai Batman, Matt Reeves yang banjir pujian berkat dua film terakhir Planet of the Apes, bertindak sebagai sutradaranya. Keduanya menggantikan posisi Ben Affleck yang sempat menjabat sebagai aktor sekaligus sutradara. Film ini sendiri akan menceritakan kisah Bruce Wayne pada masa mudanya serta dikabarkan akan bernuansa noir atau gelap dengan bumbu ala detektif.
Nah buat kalian yang penasaran dan pengen tahu tentang film-film Batman sebelumnya, mulai dari film Batman Begins (2005), The Dark Knight Rises (2012), sampai The Lego Batman Movie (2017) mulai dari peralatan dan perlengkapannya, mobil-mobilnya, sampai behind the scene-nya, jangan kuatir UC Library punya koleksi-koleksi buku seputar Batman yang bisa kalian nikmati. Bisa kalian baca di perpustakaan dan bisa kalian pinjam bawa pulang lho.
Check out our collections about Batman Movies:
1. The Art and Making of The Dark Knight Trilogy (TXT 791.4375 JES a C-01)
2. The Art of Batman Begins: Shadows of the Dark Knight (TXT 791.4372 VAZ a C-01)
3. The Dark Knight: Featuring Production Art and Full Shooting Script (TXT 791.4372 BYR d C-01)
4. The Dark Knight Manual : tools, weapons, vehicles & documents from the Batcave (SPC 791.43651 SNI d C-01)
5. Batmobile: The Complete History: Engineering Aesthetics & Function Through The Decades (TXT 791.43651 VAZ b C-01)
6. Batman v Superman, Dawn of Justice: The Art of the Film (TXT 791.4372 APE b C-01)
7. The Lego Batman Movie: The Making of Movie (TXT 791.4372 MIL l C-01)
==
"Why do we fall sir? So that we can learn to pick ourselves up." – Alfred Pennyworth from Batman Begins (2005).
https://static.uc.ac.id/library/2019/05/UC-HORIZONTAL-LOGO-5cd3b05695e54.png
0
0
admin_library
https://static.uc.ac.id/library/2019/05/UC-HORIZONTAL-LOGO-5cd3b05695e54.png
admin_library
2019-07-19 11:46:12
2019-07-19 11:46:12
Batman at UC Library!