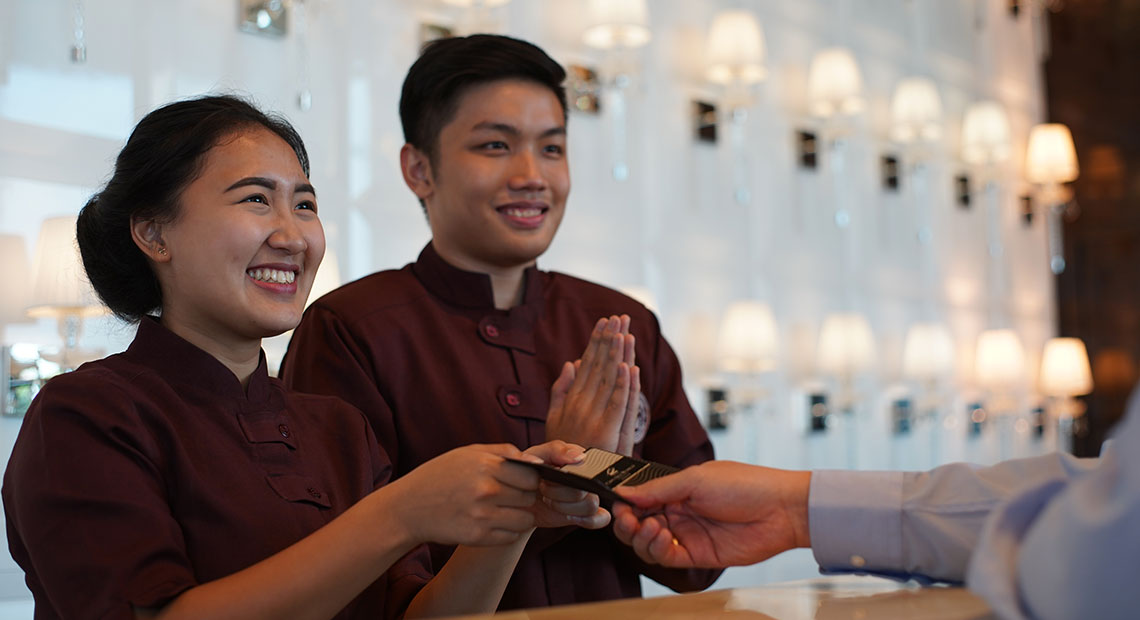 Kiat UC Jawab Himbauan Menteri Pariwisata
Paparan menteri Pariwisata yang disampaikan bahwa 10 % dari lulusan pariwisata harus menjadi entrepreneur disambut oleh Fakultas Pariwisata khususnya Program Studi Hotel and Tourism Business Universitas Ciputra (HTB UC). Hal ini sangat tercermin dalam pola pembelajaran dan konsep kegiatan. Salah satu kegiatan yang sangat menonjol dari proses pembelajaran di HTB UC adalah magang.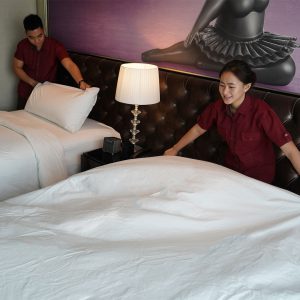 Dalam satu batch magang tidak kurang diikuti oleh 100 orang mahasiswa dengan pembagian 85% magang di hotel berbintang, 50 % diarea Bali, dan sisanya tersebar sampai Hotel di Luar Negeri. Hotel yang disasar adalah Hotel Bintang 5 atau 4 diantaranya adalah Shangri-La, Marriot, Accor (Sofitel Nusa Dua), Ritz Carlton, St.Regis, Hotel Ayana Bali. " "Magang itu ibarat bermain secara sesungguhnya dalam area pertandingan sepak bola. Jadi mahasiswa benar-benar harus mengikuti aturan dalam lapangan tersebut. Hal ini penting sebagai persiapan seorang dalam menuju karir yang sukses nantinya. Karena itu kegiatan praktek harus langsung di hotel", jelas I Gede Dewa, Kepala Program Studi Hotel and Tourism Business. "Karena itu kami tidak main-main dalam menentukan hotel tempat mahasiswa kami magang", imbuhnya. "Mereka harus menduduki posisi strategis saat magang seperti posisi bidang managerial seperti QA, Sekretaris atau assistant pribadi, HR, Finance dan posisi bidang operasional," Dewa mepaparkan lebih detail. Dalam proses magang ini memungkinkan potensi inner resource kemampuan pribadi mahasiswa keluar di real place dan melatih kemampuan cognitive maupun affective.
Memaksimalkan sisi vocational education seperti field trip dan praktek lapangan yang merupakan standar umum dari sekolah pariwisata dengan sisi academic education seperti decision making, managerial, analytical thinking, dilengkapi dengan sentuhan entrepreneurship dari metode pembelajarannya, menjadikan lulusan HTB UC siap menjadi entrepreneur dalam bidangnya. "Mimpi saya, posisi GM pada hotel-hotel berbintang di Indonesia yang sekarang ini diduduki oleh expatriate akan diambil alih oleh putra bangsa sendiri, yaitu Alumni HTB UC". "Bahkan mereka bisa membuka area usaha sesuai bidangnya", terangnya.