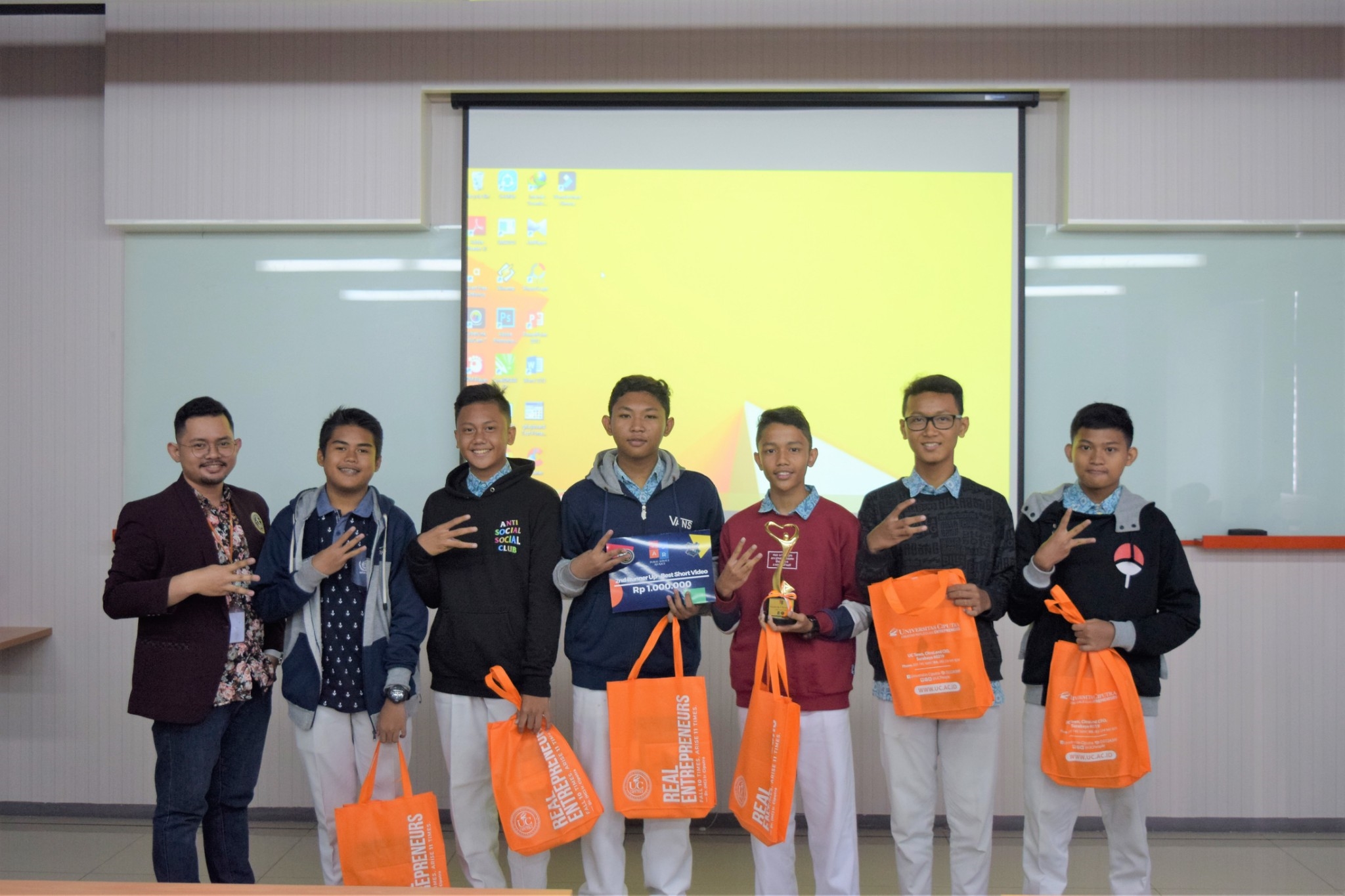 Kampanye Kreatif Untuk Surabaya Bebas Banjir
Sosial media saat ini sudah tidak bisa terlepas dari keseharian kita. Tingginya tingkat penggunaan sosial media terutama dalam kalangan remaja memberikan pengaruh signifikan dalam kehidupan remaja karena konteks yang diterima tidak melulu positif. Sebagai generasi muda yang aktif, kita harus turut serta memberikan maupun membagikan konteks yang positif melalui sosial media.
Melekatnya sosial media dalam benak masyarakat terutama kalangan remaja membuat tim dari FIKOM Universitas Ciputra tergerak untuk menyelenggarakan lomba PSAR (Public Service Ad Race) 2018 yang melibatkan sosial media dalam penerapannya. Kegiatan PSAR 2018 ini merupakan suatu rangkaian acara dari Road to FIKOM yakni lomba pembuatan video pendek, desain poster dan desain baliho iklan layanan masyarakat. Dalam rangkaian Road to FIKOM juga terdapat kegiatan I-MaC yaitu kegiatan Pengadian Masyarakat kepada salah satu UMKM di Surabaya. Menyasar peserta lomba pada siswa-siswi SMA yang ada di Surabaya dan sekitarnya untuk memperkenalkan Fakultas baru yang ada Universitas Ciputra.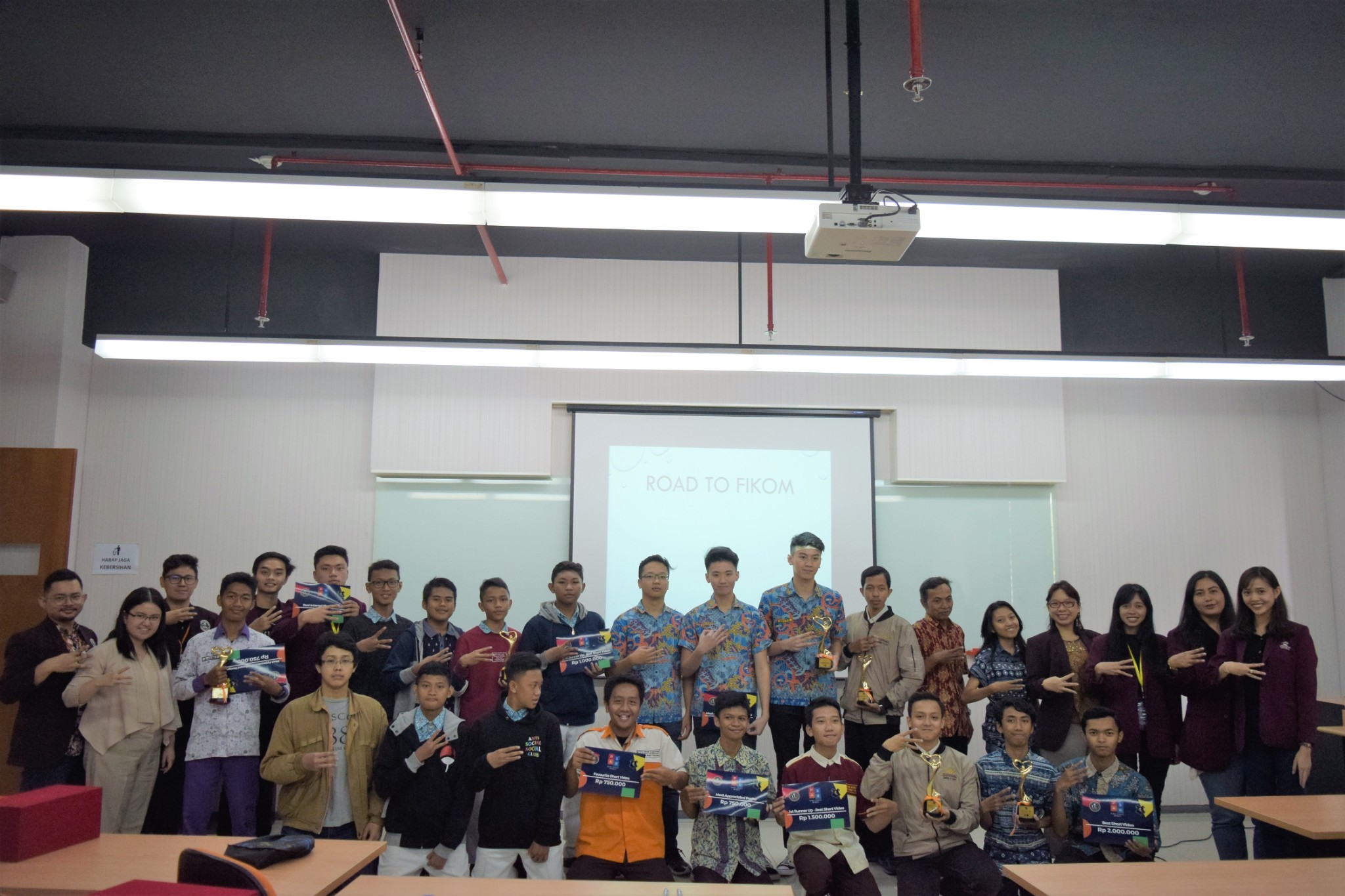 Foto bersama seluruh peserta Road to FIKOM (cr: Sie Dokumentasi SU MCM)
FIKOM yang baru saja diresmikan Maret lalu berharap melalui kegiatan ini dapat mendorong dan meningkatkan kesadaran masyarakat luas terutama generasi muda Indonesia dengan mengangkat tema  "Surabaya Bebas Banjir". Peserta membuat kampanye kreatif menggunakan konten positif untuk lingkungan sekitar agar dapat melakukan pencegahan dan penanganan banjir serta menyadarkan masyarakat mengenai betapa pentingnya berkontribusi dalam menciptakan kondisi lingkungan yang asri.
Perlombaan PSAR dijalankan secara online sehingga memudahkan peserta untuk mengikuti lomba. Dengan berbasis online, hasil karya para peserta juga diunggah dalam sosial media yaitu instagram. Peserta diharuskan untuk mengumpulkan like sebanyak-banyaknya dari hasil karya mereka untuk mendapatkan juara The Most Favourite.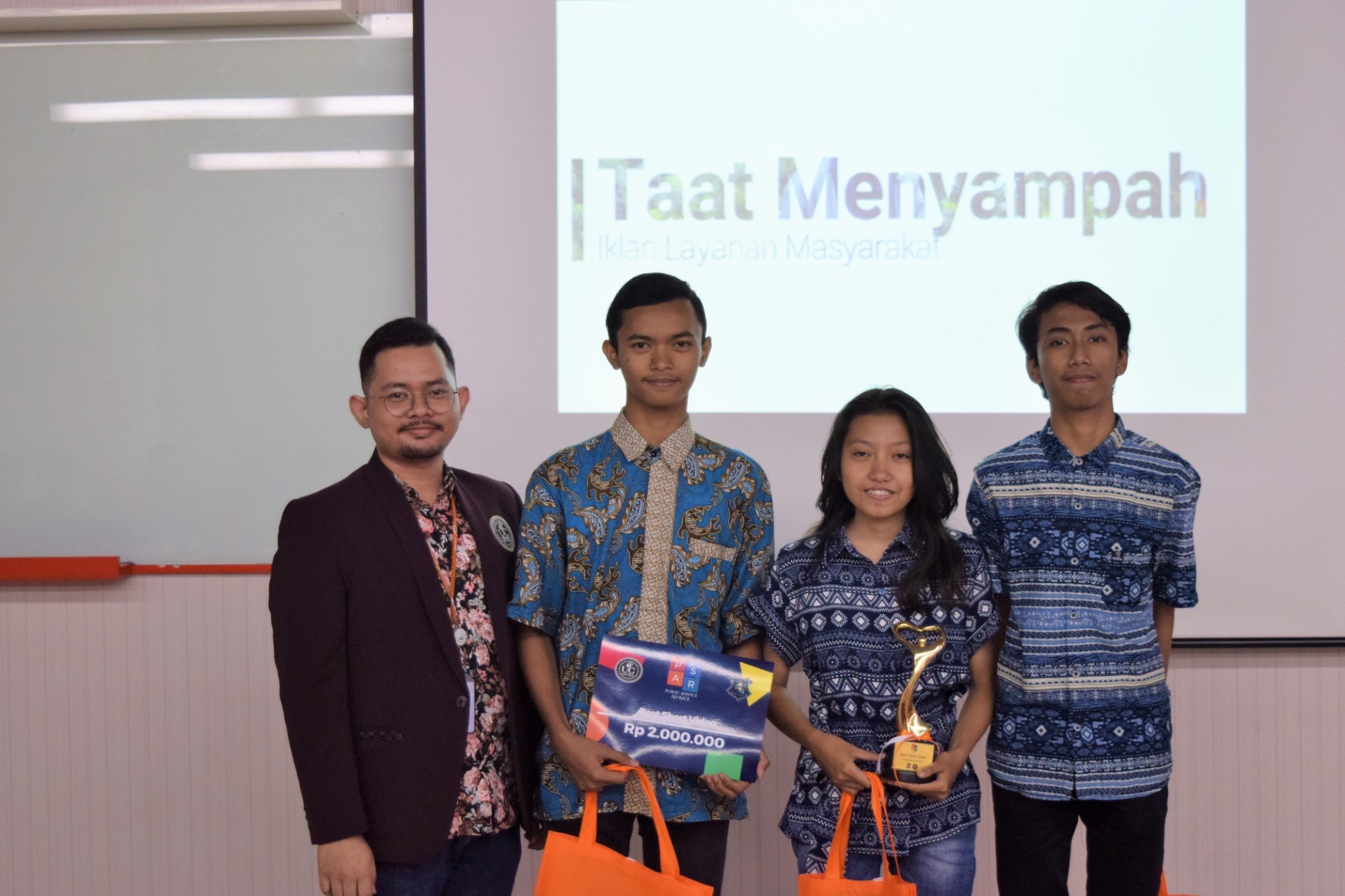 Pemenang Best Short Video "Surabaya Bebas Banjir" (cr: Sie Dokumentasi SU MCM)
Penganugerahan pemenang acara Road to Fikom dilakukan pada 6 April 2018 di Universitas Ciputra. Tidak hanya pemenang PSAR saja yang datang mengikuti sesi penganugerahan ini, peserta I-MaC juga turut hadir dan melakukan presentasi mengenai Rebranding & Marketing Plan UMKM Dendeng Semanggi. Seluruh peserta bersama-sama menyaksikan karya-karya pemenang PSAR 2018 sebelum menerima penganugerahan sebagai apresiasi aktif untuk menyadarkan masyarakat mengenai banjir. Mari bersama turut berpartisipasi untuk lingkungan yang lebih baik!
(Kontributor : Selvy Tri Ciawati – MCM – 2015)