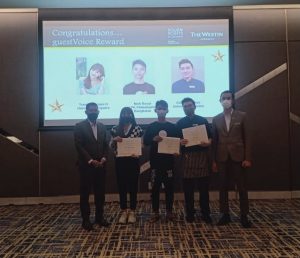 Salah satu Hotel tempat magang bagi HTB Internship Program 2021, The Westin & Four Points by Sheraton Surabaya Pakuwon Indah memiliki salah satu reward yang diambil dari guest satisfaction per bulannya. Mahasiswa Hotel and Tourism Business 2017, Tsania Wardani Hakim menjadi salah satu trainee yang memperoleh Guest Voice Award semasa magangnya. Bagaimana ceritanya? Mari kita simak pada interview berikut ini:
1. Bagaimana kabarnya? Sedang sibuk apa sekarang? 
Kabar baik. Saat ini saya masih ingin explore and developing new skills.
2. Boleh info kemarin magang di mana dan periodenya?
At The Westin & Four Points by Sheraton Surabaya Pakuwon Indah. Period Dec 14, 2020 – June 6, 2021.
3. Apa yang mendorong Anda memilih magang di tempat sekarang?
As The Westin and Four Points by Sheraton Surabaya is a world renowned brand. I appreciate the high quality service it offers. So, I was really interested to internship in this hotel. Moreover, I believe this hotel to be the best place to develop my experience and skills.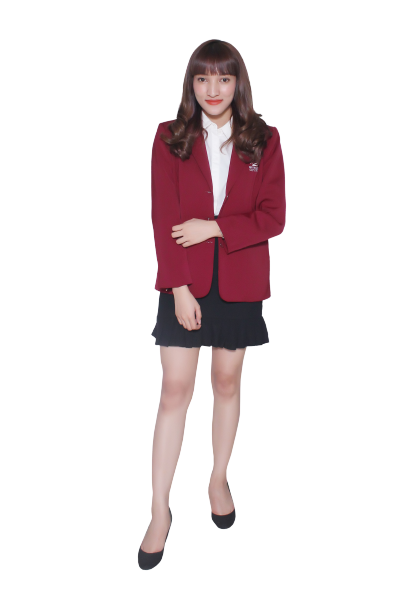 4. Persiapan apa yang Anda lakukan sebelum terjun ke dunia magang?
My basic preparation is good mental and attitude. Moreover, I took a receptionists position . Well, it could be said that the company's first impression depends on the receptionists. Receptionist is like the very first face of the company which visitors and clients will see. So, positive manner and friendly attitude is a must have quality for a receptionist.
5. Pengalaman paling berkesan pada saat magang?
I got a reward "Guest Voice Reward".
6. Menurut Anda apa yang paling dibutuhkan supaya  Trainee bisa beradaptasi dengan baik di tempat magang?
Relationship building is the essential keys that will help you adaptation.
7. Pesan untuk adik kelas yang hendak masuk dunia magang.
Show a professional gesture when doing the internship. the company will fall in love with you from the moment you become an intern, once you get through it. you will be success!
8. Quotes dari Tsania Wardani Hakim
"Grind In Your 20's, Build In Your 30's, Chill In Your 40's"  
 and
"Life is Better When Shared"
Editor : Maria Wanda A.K. – Laboran