Etika Bisnis di Industri Perhotelan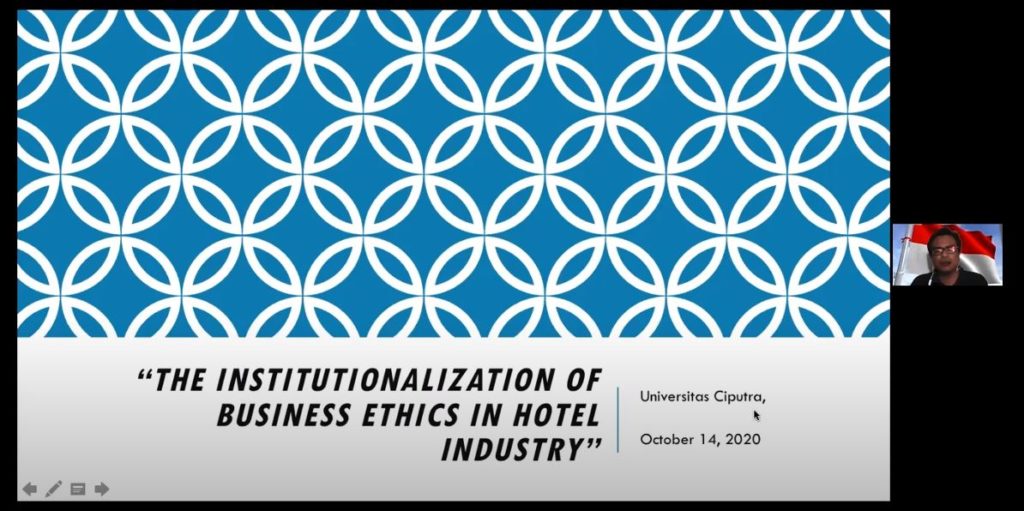 Pada Rabu (14/10), jurusan Hotel and Tourism Business mengundang Bapak Yan Arthur Lumintang, selaku Loss Prevention Manager, Courtyard by Marritt Bali Nusa Dua Resort and Marriot's Bali Nusa Dua Garden menjadi pembicara tamu dalam mata kuliah Business Ethics. Dengan tema The Institutionalization of Business Ethics in Hotel Industry tersebut, Bapak Arthur menjabarkan mengenai bagaimana sistem etika bisnis dalam group Marriot.
Latar belakang kenapa kita harus belajar etika bisnis adalah karena banyaknya stakeholder dalam suatu perusahaan, sehingga kita bisa saling bekerja sama dan melangsungkan bisnis dengan baik dan berkelanjutan.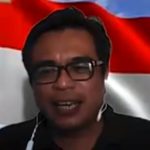 Bapak Arthur menuturkan, etika bisnis sendiri berbeda dengan etika pribadi. Nilai-nilai pribadi, seperti kejujuran dan keadilan sangat penting dalam pengambilan keputusan etis di tempat kerja, walaupun keduanya hanya merupakan salah satu elemen yang memandu tindakan dan strategi organisasi. Keputusan bisnis melibatkan pertimbangan ekonomi, hokum dan sosial yang kompleks dan dibutuhkan pengalaman bertahun-tahun dalam suatu industri untuk memahami resiko dan perilaku yang diharapkan .
Selain itu, beliau juga memberikan masukan kepada rekan – rekan mahasiswa yang akan menjalani magang di industri, supaya nantinya mereka sudah siap mental dengan segala kemungkinan-kemungkinan yang terjadi di lapangan. Dengan demikian, rekan – rekan mahasiswa dapat menempatkan posisinya dan tetap mematuhi semua peraturan di tempat magang.