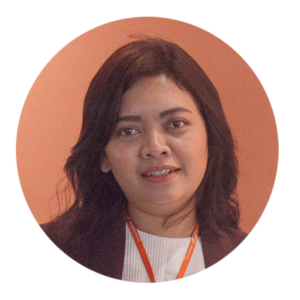 PLANNING AND EVALUATION SUPERVISOR
1.       Pengawasan Kegiatan Akademik
Planning and Evaluation Supervisor bertanggung jawab dalam pengawasan kegiatan akademik. Pengawasan kegiatan akademik meliputi registrasi mahasiswa baru, KRS mahasiswa, pelaksanaan evaluasi perkuliahan, sampai dengan pengelolaan nilai evaluasi perkuliahan. 
2.       Dokumentasi Administrasi Akademik
Dokumentasi administrasi akademik merupakan kegiatan dalam melakukan dokumentasi atau penyimpanan dokumen-dokumen administrasi yang berhubungan dengan akademik. Dokumentasi ini meliputi pelaporan mahasiswa asing, pembuatan surat tugas dosen pembimbing akademik, input bobot nilai, dan layanan permohononan status mahasiswa.
3.       Manajerial Administrasi BAA
Manajerial administrasi BAA merupakan kegiatan dalam melakukan manajemen administrasi BAA seperti pengelolaan RF dan laporan PJK, penyusunan document management system (DMS). Dalam penyusunan DMS, Planning and Evaluation Supervisor bekerjasama dengan Academic Administration and Development Staff.
1.       Supervising Academic Activities
Planning and Evaluation Supervisor responsibly to monitoring academic activities such as new student registration, student study plan card, student evaluation examination, and monitoring student evaluation score
2.       Academic Administration Documentation
Academic administration documentation is a process to documented academic activities such as foreign students report, making assignment letter for student academic advisor, input subject score weight, and student status request
3.       Academic Administration Bureau Administration Managerial
As the administration managerial, Planning and Evaluation Supervisor manage the process of making RF, event report, and supervise the making of document management system (DMS). In order to making document management system, Planning and Evaluation Supervisor work with Legal and Development Staff