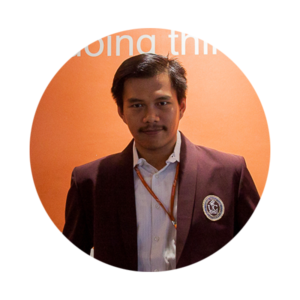 Evaluasi Hasil Perkuliahan
Setiap semester, diadakan ujian evaluasi hasil perkuliahan sebanyak 2 (dua) kali, yaitu Ujian Tengah Semester (UTS) dan Ujian Akhir Semester (UAS). Dalam penyelenggaran evaluasi hasil perkuliahan tersebut, Student Evaluation Staff berkoordinasi dengan Academic Support dalam penjadwalan perkuliahan. Jadwal yang telah diinput oleh Academic Support pada CIS, akan menghasilkan dokumen pendukung evaluasi perkuliahan seperti daftar hadir peserta ujian, seat position, serta kop soal evaluasi perkuliahan. Bagi mahasiswa, jadwal yang sudah diinput dapat diakses langsung oleh mahasiswa melalui portal masing-masing mahasiswa dalam bentuk KSM.
Packing Soal Evaluasi Perkuliahan
Student Evaluation Staff berkoordinasi dengan program studi dalam melakukan input soal. Soal-soal dari Dosen Pengajar diinput melalui CIS, sehingga terjamin untuk keamanan dan kerahasiswaan soal tersebut. Soal yang terkumpul, dikelola oleh Student Evaluation Staff untuk dilakukan proses selanjutnya, yaitu pencetakan soal, penggandaan soal, sampai dengan packing soal beserta dengan dokumen pendukung dan peralatan yang dibutuhkan dalam evaluasi perkuliahan sesuai dengan permintaan. Soal yang telah dipacking, akan diambil oleh Dosen Pengajar yang bersangkutan pada hari-H pelaksanaan evaluasi perkuliahan.
Pengumpulan Nilai Evaluasi Perkuliahan
Evaluasi perkuliahan yang sudah dilaksanakan, tahapan selanjutnya adalah memberikan nilai evaluasi perkuliahan. Dosen Pengajar yang telah melaksanakan evaluasi perkuliahan dan melakukan input nilai, Student Evaluation Staff akan memberikan update progress input nilai dosen setiap hari melalui email. Student Evaluation Staff berkoordinasi dengan Academic Support untuk mengumpulkan kembali presensi  ujian untuk dilakukan verifikasi. Student Evaluation Staff akan melakukan dokumentasi nilai tersebut dan disimpan pada ruang arsip.
Student Academic Evaluation
Every semester, there will be 2 academic evaluation, mid exam dan final exam. Student Evaluation Staff will be coordinating with Academic Support to arrange academic evaluation schedule in CIS and it will produce supporting evaluation document, student evaluation attendance list, seat position, and exam question header. Students can see their exam schedule in student portal (CIS or UC Student Apps) called as digital student examination card.
Exam Question Packing
Lecturer will input exam question through CIS to guarantee that exam question is secure and confidential. The exam question collected by Student Evaluation Staff to print exam question, copy exam question, and pack exam question includes stationary based on request. The packed exam question will be taken by lecturer on the academic evaluation period.
Collecting Score Evaluation Exam
After did the evaluation exam, lecturer will input score exam in CIS. Student Evaluation Staff will update input score by lecturer everyday using email. Student Evaluation Staff coordinating with Academic Support to collect student exam attendance list to verified. Student Evaluation Staff will be documented exam score and keep in archive room.