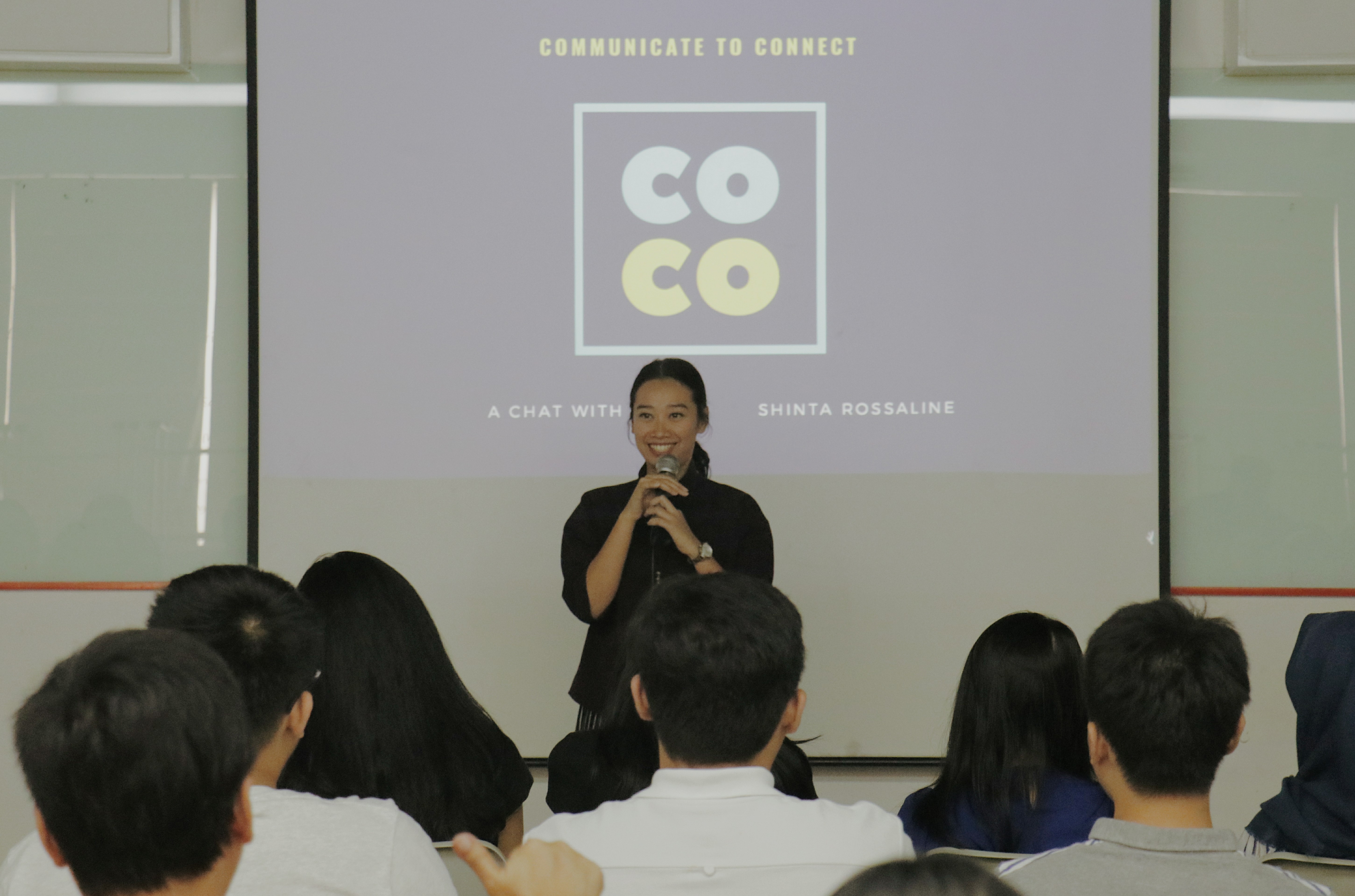 Semester Opening Semester Ganjil 2018/2019: "Communicate to Connect"
Iklim akademis di PSY UC diciptakan dalam konteks kekeluargaan. Begitu juga setiap awal semester diadakan semester opening sebagai wadah berkumpulnya mahasiswa dari angkatan 2018-2015 maupun dosen-dosen dan staf. Semester opening berlangsung pada Kamis, 9 Agustus 2018.
Acara ini dikemas santai dengan panduan Sadrakh Setyo (PSY 2017) dan Agata Sofia (PSY 2017) serta dengan penyajian makanan kecil di pojok ruangan. Dr. Jimmy Ellya Kurniawan, S.Psi., M.Si selaku dekan dan ketua program studi PSY UC,  ini juga menambahkan sharing alumni sebagai bagian acaranya.
Sebagai keluarga besar, alumni PSY UC membagikan cerita asik untuk dikonsumsi adik-adik kelasnya setiap semester opening. Kali ini alumni yang diundang adalah seorang Communication Specialist yang berkecimpung di dunia pendidikan. Beliau adalah Shinta Rossaline (PSY 2011) yang sekarang bekerja sebagai Marketing Communication Staff Sekolah Ciputra.
Topik yang diangkat tidak jauh dari ekspertis beliau, yaitu "Communicate to Connect".  Wanita yang pernah menjadi Juara 1 produk kreatif Java Business Competition 2014 ini membawakan materinya dengan sangat ceria sehingga penonton pun tidak mampu melewatkan setiap ucapannya. Hal-hal yang dibahas terkait The art of asking question, tips-tips untuk berkomunikasi, dan keuntungan yang didapat dari komunikasi.
"Melalui Semester opening ini, aku bisa dapat cerita dari senior yang magang. Ditambah lagi sharing seru dari pembicara yang membuat aku menemukan hal-hal yang selama ini aku cari," ungkap Desiana (PSY 2017).  "Acaranya seru si ada snacknya, ada dapet informasi baru dari presentasi alumni, lebih mengenal tentang jurusan PSY dan angkatan lain," tambah Alice (PSY 2018).
Sumber : www.uc.ac.id/psy