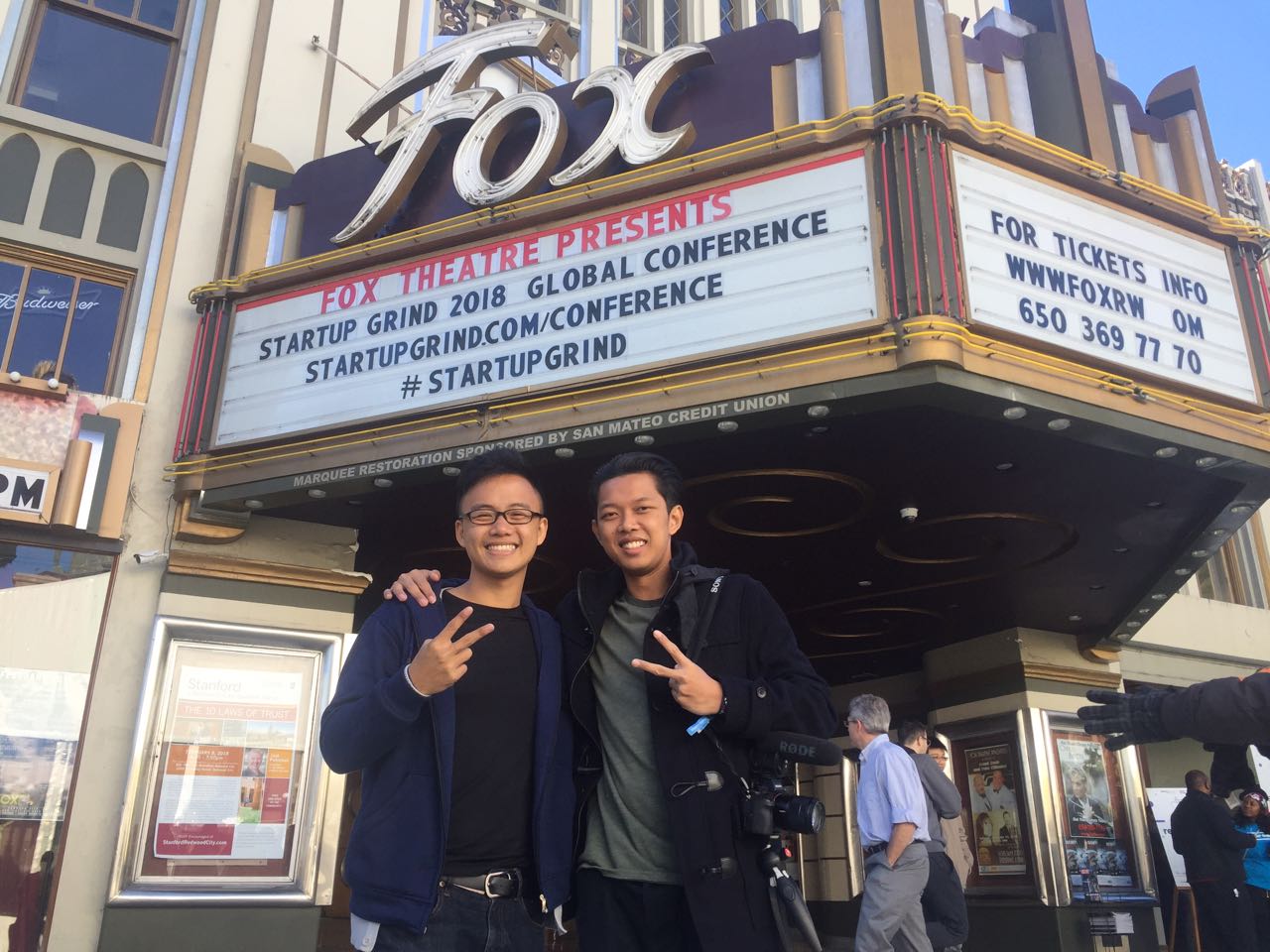 Pemenang NextDev 2017 mendapatkan privilege ke Silicon Valley (AS)
Kompetisi The NextDev merupakan event tahunan yang diselenggarakan oleh Corporate Social Responsibility (CSR) Telkomsel sejak tahun 2015. Tema yang diangkat pada tahun 2017 ini adalah Karya Anak Bangsa untuk Solusi Indonesia. Pada tahun 2017, jumlah peserta yang mengikuti kompetisi tersebut mencapai delapan ribu peserta dari seluruh Indonesia. Dalam kompetisi The NextDev kali ini, peserta akan dibagi menjadi beberapa kategori yang diharapkan dapat menyentuh aspek kehidupan masyarakat. Kategori tersebut adalah kesehatan, transportasi, edukasi dan agrikultur.
Dalam tahapan penyisihan pertama, dari sekian ribu peserta disaring menjadi seratus peserta. Kemudian dalam tahapan penyisihan kedua, dari seratus peserta kembali disaring menjadi dua puluh peserta. Dua puluh peserta yang lolos tersebut mendapat reward khusus untuk mengikuti beberapa rangkaian acara di Jakarta. Selama di Jakarta, dalam tiga hari para semifinalis diberi beberapa pembekalan dan beberapa seminar mengenai business start up.
Setelah mengikuti berbagai rangkaian yang diselenggarakan di Jakarta, peserta kembali disaring menjadi empat peserta. Dengan proses penilaian eksekusi ide bisnis dan penyajian presentasi yang cukup ketat, empat peserta tersebut dinobatkan sebagai TOP 4 dikategorinya masing-masing. Empat peserta tersebut adalah Cekmata (e-Health), Squline (e-Education), Karapan (e-Agriculture), dan Marlin Booking (e-Transportation). Selain mendapat hadiah utama berupa 7M (Market Access, Marketing, Mentoring, Management Trip, Money, Monetizing dan Match Expert), empat peserta pemenang kompetisi NextDev 2017 tersebut mendapatkan privilege belajar dari para praktisi teknologi dan start up ternama selama kurang lebih sepuluh hari ke Silicon Valley, Amerika Serikat (AS).
Cekmata.com merupakan ide bisnis dari Ivan Sinarso, salah satu mahasiswa IBM UC 2014. Menurut Ivan Sinarso, ide bisnis ini muncul saat Ivan dan teman-temannya menemukan berita dari WHO bahwa pada tahun 2020 mendatang penduduk Asia berisiko mengalami katarak satu orang per menit. Penyakit katarak ini pun dapat menyerang segala usia. Jadi, Ivan dan teman-temannya ingin, khususnya orang Indonesia, agar lebih aware terhadap kesehatan matanya.
System kerja dari website cekmata.com ini adalah dengan cara sign in terlebih dahulu melalui email ataupun facebook. Langkah selanjutnya adalah dengan meng-capture mata sebelah kanan atau sebelah kiri secara close up. Ketika hasil foto tidak sesuai, maka website akan kembali ke halaman utama dan harus re-capture. Kamera yang dibutuhkan minimal 2 megapixels untuk menghasilkan foto yang sesuai. Keakuratan dari hasil cekmata.com ini mencapai 75 hingga 85 persen.
Setelah pulang dari Amerika Serikat dan mendapatkan banyak insight untuk ide bisnisnya, hal yang ingin diperbaiki dalam waktu dekat adalah peningkatan akurasi cekmata.com dan validasi BMC. Pada website cekmata.com juga terdapat option suggestion yang mengarahkan ke dokter atau rumah sakit terdekat. Hal ini tentu sangat memudahkan para pengguna agar dapat langsung berkonsultasi ke dokter ataupun rumah sakit terdekat mengenai kesehatan matanya.
Yuk, mulai aware dengan kesehatan mata mu dengan membuka website cekmata.com sekarang.
(Kontributor : Leonora Jeanifer – PSY 2016)