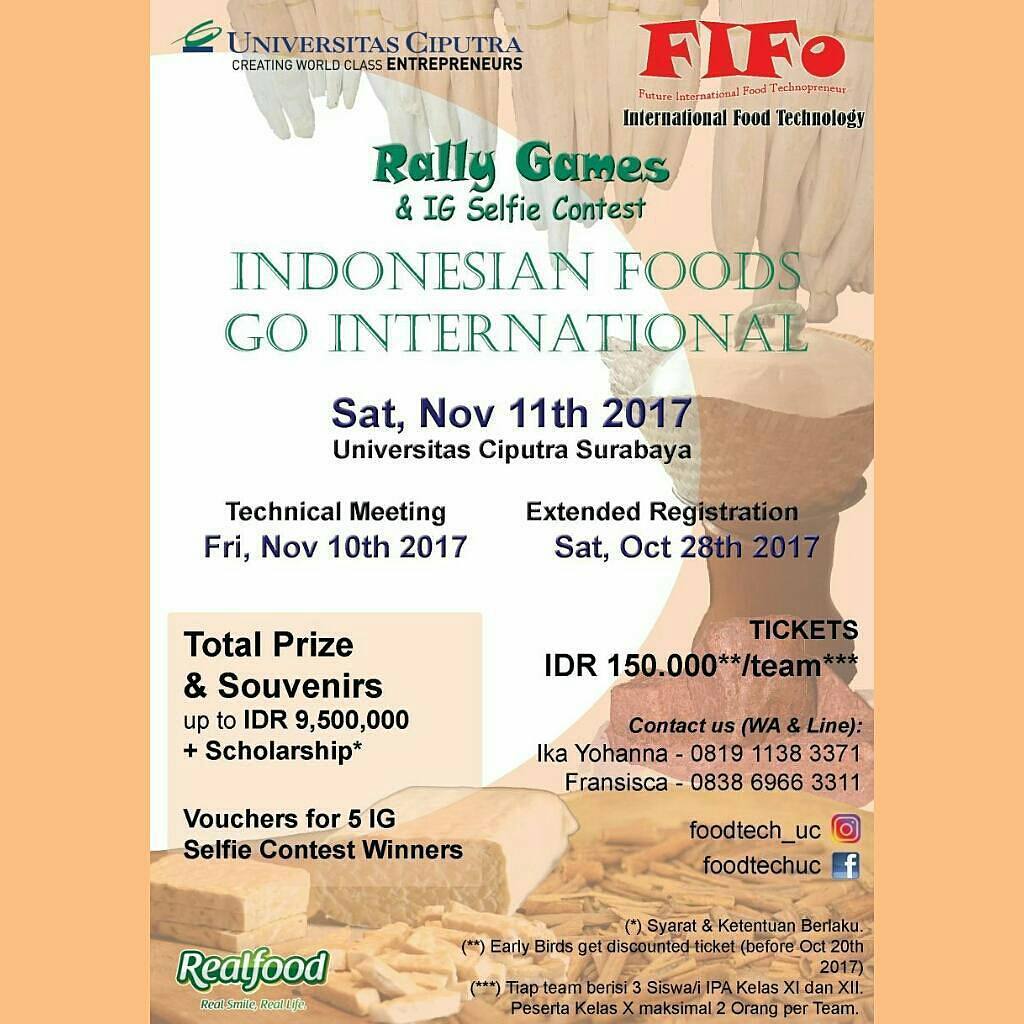 Foodtech UC Rally games
Foodtech UC presents : "FIFo 2017"
Rally games yang seru sambil belajar tentang pangan lokal Indonesia yang go Internasional.. Let's join with us and be the next foodtechnopreneur !!
Total hadiah yang bisa kalian menangkan up to 9.500.000 + beasiswa mencapai lebih dari 100.000.000, jadi tunggu apa lagi ayoo.. ajak teman kamu seru-seruan bareng ?