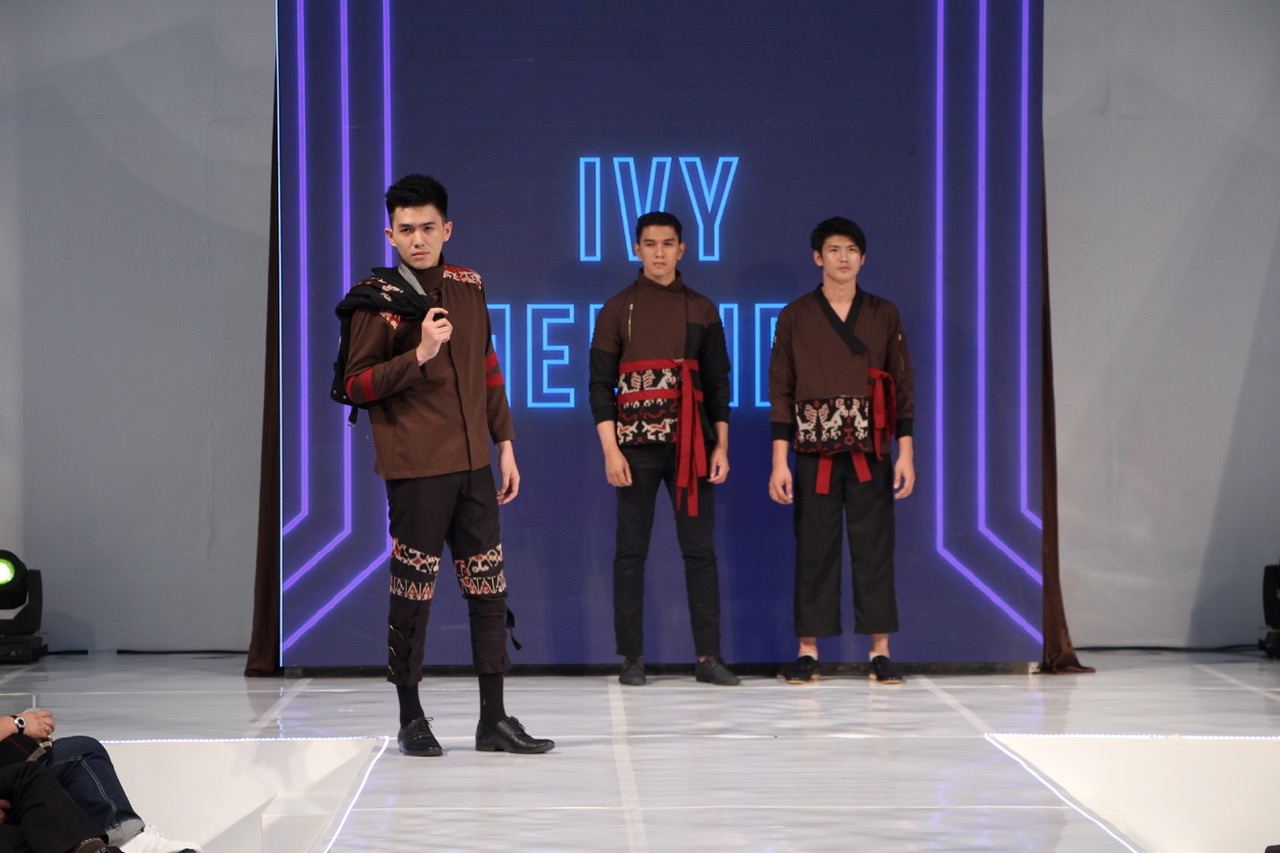 Baju dari Sisik Ikan Kakap Pun Diperagakan dalam Fashion Flex Time
(Surabaya/10 Mei 2019)
Fashion Design and Business (FDB) Universitas Ciputra berkomitmen mendidik desainer yang mempunyai ciri khas dan keautentikan dalam berkarya. Melalui Event Fashion Flex Time yang digelar di Ciputra World Surabaya, FDB menghadirkan pameran karya tugas akhir yang dikolaborasikan dengan karya dari mahasiswa, alumni dan dosen. Yoanita Tahalele, Dosen Pembimbing acara ini menyatakan bahwa booth pameran karya ada di oval atrium dari tanggal 10-12 Mei 2019. "Tiga hari kita akan pamerkan karya ini. Ada satu hari yang special, Sabtu 11 Mei, yaitu Fashion Show yang tidak hanya menampilkan karya-karya mahasiswa Tugas Akhir, namun juga karya dosen dan alumni", jelasnya. "Nah serunya lagi, bukan hanya model yang memeragakan karya-karya ini, namun ada 6 General Manager Ciputra Group juga akan jadi model catwalk nya", imbuhnya.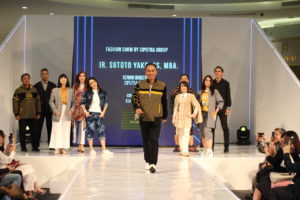 Beberapa konsep karya mahasiswa yang akan diperagakan dalam Fashion Show sebagai berikut :
*Lullaby*
Seiring dengan meningkatnya industri dengan bahan baku ikan kakap maka meningkat juga limbahnya, seperti sisik ikan. Ini yang mendorong seorang Lullaby untuk menjadikan limbah ini dalam sebuah kemasan karya desain yang cantik. Menggunakan tekani upcycle, limbah sisik disulap menjadi produk berkualitas dan fashionable.
Lullaby mengaku jika untuk model baju yang dibuat mendapatkan inspirasi dari modern fairytale dan mystical world yang menggunakan architecture dari casa batllo dan bunga sebagai detail pengaplikasian dari sisik ikan tersebut.
*Jennifer Christy*
Dalam karyanya ini, Jennifer berkolaborasi dengan seniman muda, Bayu Prastiya, dimana lukisannya memiliki tema besar Self Claiming. Natural fabric (linen) adalah bahan yand dipilih untuk bisa langsung dilukis. Jennifer menyatakan bahwa latar belakang dia memilih untuk berkolaborasi dengan seniman lukis karena menurutnya saat ini seni lukis masih sangat minim apresiasi. Hal ini karena masyarakan belum banyak teredukasi tentang seni lukis. "Kolaborasi ini akan memberikan wadah bagi para seniman lukis untuk memperkenalkan karyanya. Wearable art menjadi cara pengenalan seni lukis kepada masyarakat yang mudah diterima", papar Jennifer.
Sentuhan lukis pada karyanya selain menjadi ciri khas juga menjadikan exclusive. "Dengan menggunakan kombinasi lukisan, pakaian menjadi lebih unik dan tidak mudah dikembari", terangnya. Dengan potogan siluet yang loose, membuat pakaian nyaman dipakai untuk setiap kegiatan bahkan untuk bekerja. Love yourself and feel free to be yourself adalah gambaran dari karya Jennifer.
*Nita Susianita*
Menjadikan motif kain tradisional tidak lagi dinilai kuno oleh masyarakat menjadi perhatian Nita Susianita. Untuk itu, Nita memilih Kain songket Bali dalam membuat busana evening wear karyanya. Terinspirasi dari Dewi Saraswati sebagai salah satu perwujudan Tuhan dalam agama Hindu di Bali, kain songket bali yang dipadukan dengan asesoris uang kepeng dan detail embroidery yang memberikan gambaran wanita yang anggun, tulus dan sempurna. Uang kepeng yang perkembangannya di Bali, pernah digunakan sebagai media pertukaran sehingga ini juga adalah simbol dari kemakmuran dan kesempurnaan
*Ivy Melinda Rosary*
Gteshu raised a culture-fused combination between Indonesia traditional culture of heritage fabric, "Tenun Ikat Sumba" with the millenial modern japanese street lifestyle of the lately 20-eras.
The collaboration between two cultures presented into a modern menswear garments production for the modern, young, edgy and energetic character of young men (18-25 years old) consumers.