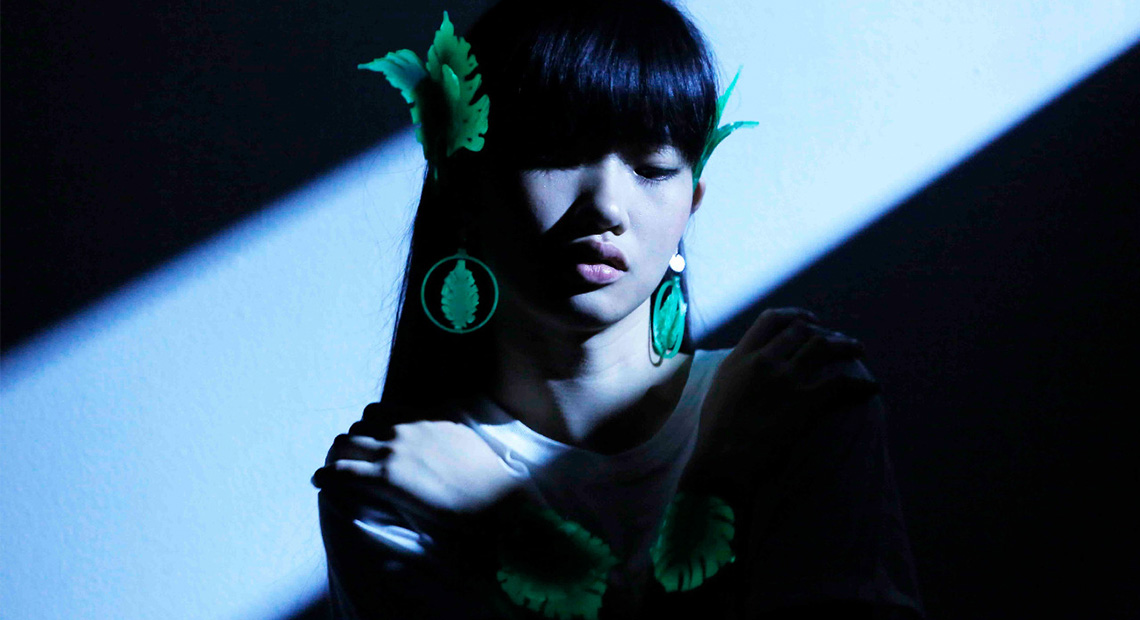 Aksesoris Karya Titisari Melenggang dan Menuai Decak Kagum di Jakarta Fashion Week 2018
Aksesoris seperti anting, hair piece, dan gelang berbahan emas, perak maupun tembaga mungkin sudah biasa. Namun, aksesori berbahan dasar akrilik dan bisa glow in the dark alias bersinar di tempat gelap sepertinya belum banyak. Inovasi tersebut diciptakan Titisari, mahasiswa Fashion Design Business Universitas Ciputra (UC).
Dia menamai karyanya tersebut Monstera in the Dark. Warnanya hijau, persis seperti tumbuhan monstera yang sedang hit. Terinspirasi dari daun montera yang merupakan tanaman tropis, Titian Sari mencoba mengaplikasikan betuk daun yang estetik pada desain aksesoris seperti hairpieces, anting, gelang dan brooch.
Karya dara cantik yang masih duduk di semester 5 Program Fashion Design and Business ini mampu menembus 10 besar ajang Lomba Perancang Aksesoris (LPA) 2018. Bahkan karyanya dipakai oleh model yang melenggang pada catwalk di ajang Jakarta Fashion Week (JFW) bulan Oktober lalu.
Perancang muda yang akrab dipanggil Titian ini mengaku sangat bangga karyanya bisa disejajarkan dengan perancang lain di JFW 2018. "Ini seperti mimpi jadi nyata. Dulu padahal saya cuma pengin lihat Jakarta Fashion Week secara langsung. Bukan sampai ikut runway", akunya.
Dukungan yang kuat dari kampus mendorong Titian untuk tidak hanya menghadiri acara, tapi bisa mempresentasikan karyanya.
Persis seperti namanya yang diberi embel-embel in the dark, aksesori buatannya itu bisa bersinari di tepat gelap. Menggunakan bahan utama akrilik, Titi mewarnainya dengan cat mobil yang dicampur dengan fosfor.
Dia mengaku butuh bantuan temannya saat pewarnaan. Teknik yang digunakannya adalah airbrush. "Jadi pas itu saya nyemprot. Teman saya yang bagian ngaduk. Karena memang harus diaduk terus saat penyemprotan. Kalau nggak gitu fosfornya bakalan mengendap di bawah," jelasnya.
Meski harus bersusah payah, usahanya pun membuahkan hasil yang cukup memuaskan. Titi bahkan berhasil bertemu dn dimentori secara langsung oleh desainer aksesori idolanya, Rinaldy Yunardi.
Pengalaman yang Titi dapatkan selama di Jakarta Fashion Week 2018 semakin memberikan semangat bagi Titi untuk mendalami dunia fashion di bidang aksesori. Rencana kedepannya target market untuk aksesori ini adalah anak-anak muda yang suka acara night live music outdoor atau night party.