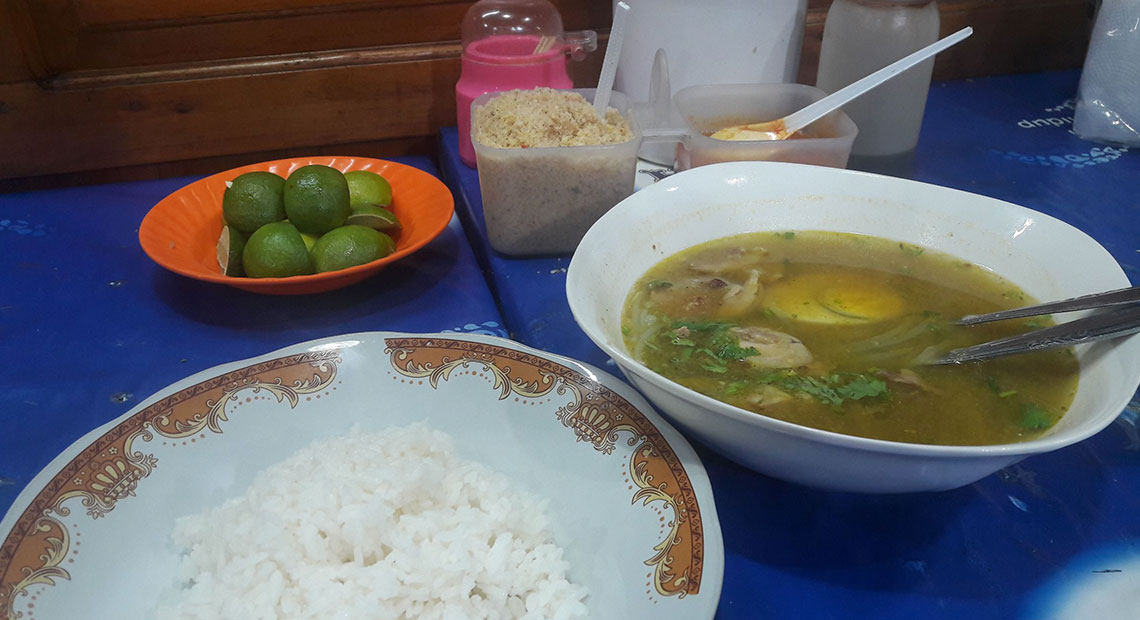 SOTO AYAM PAK TO BOKLAN -@Gwalk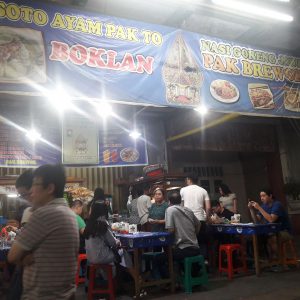 Sudah malam tapi lagi pengen makan? Atau mungkin lagi pengen makan yang berkuah? Kalau iyaa, kalian gaperlu bingung nih teman mau makan apa. Kalian tinggal datang aja ke Soto Ayam Pak To Boklan yang berlokasi di G-Walk ini. Tempat makan ini buka dari jam 17.00 sampai jam 23.00 lho.. Jadi bagi kalian yang pengen makan malam-malam gausah kebingungan harus makan apa dan dimana. Dan biasanya kalau lagi weekend tempat ini rame banget nih.
Disini, hanya dengan mengeluarkan uang sebesar Rp 23.000 aja kalian sudah bisa mendapatkan satu mangkok soto yang berisi potongan ayam yang diiris tipis, bihun putih, setengah biji telor rebus, dan seporsi nasi putih hangat. Untuk sambal, kecap, koya, dan jeruk nipisnya kalian bebas nih mau ngambil seberapa banyak (tapi secukupnya aja ya teman ?). Kalau kalian juga suka kerupuk sebagai makanan pendamping soto, disini juga jual berbagai macam kerupuk. Ada kerupuk udang, kerupuk bawang, dan kerupuk kalengan. Jadi bagi kalian yang suka makan didampingi kerupuk, kalian gaperlu khawatir nih. Untuk minumannya, mereka juga menyediakan teh dan jeruk. So, tunggu apa lagi nih teman. Engga usah pikir panjang dan buruan deh nyobain soto ayam yang satu ini!
Sindy Chatarinna – IBM 2016